Everything You Need For Your Business
Whether you're looking to start a business or manage your existing company, we make it easy to create, store, and edit your legal documents at any time. We take care of the heavy lifting so you can focus on growing your business!
Business Formation
See more
Manage Your Business
See more
Business Formation Services
Start your business with the confidence that it's done right by using our formation service. You'll receive dedicated support, all your company documents bundled together, add-on offers like EIN, registered agent, expedited filing and more to make starting your business easy and without costly errors.

Our formation specialist will personally review your order and file with the state to properly form your new business. Get started for only $39 + your state fee.
Select an entity type to get started – it takes less than 10 minutes:
Formation Documents
Our business formation service includes all the key documents that you'll need to start a business, but you can also access the documents here individually.
Business Formation Resources
When you form using our business formation service, we'll present you with everything you need to start your business including these services below. To give our customers flexibility, we offer these popular products a la cart as well.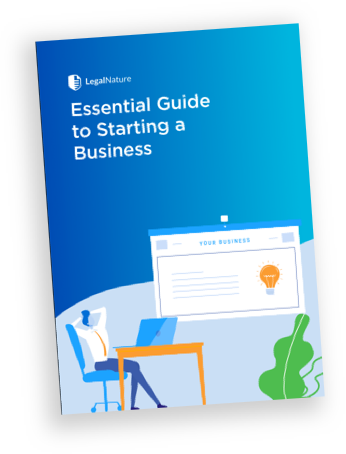 Read Our Essential Guide to Starting a Business
Starting a business takes work. There's no way around it. However, knowing what's needed and being prepared can help you avoid a lot of the stress and hurdles that slow you down.
Documents to Run Your Business
LegalNature's business documents are crafted by our team of lawyers to help you run your business more effectively while remaining compliant with the state.
Human Resources Documents
Our documents bring clarity to your employment process. From employment offer letters to employment contracts to employee confidentiality agreements, these documents help protect you throughout the employment life cycle.
The Easiest Way to Create Legal Documents
No need for expensive lawyer fees and trips to their offices. Our professional legal documents are accessible online from any device and we offer guidance at every step of the way.
Complete form
Preview your document
Download & Print
Your Business Command Center
You'll get a secure personalized dashboard that stores all of your legal forms. Edit, download, and print your documents at any time from any device.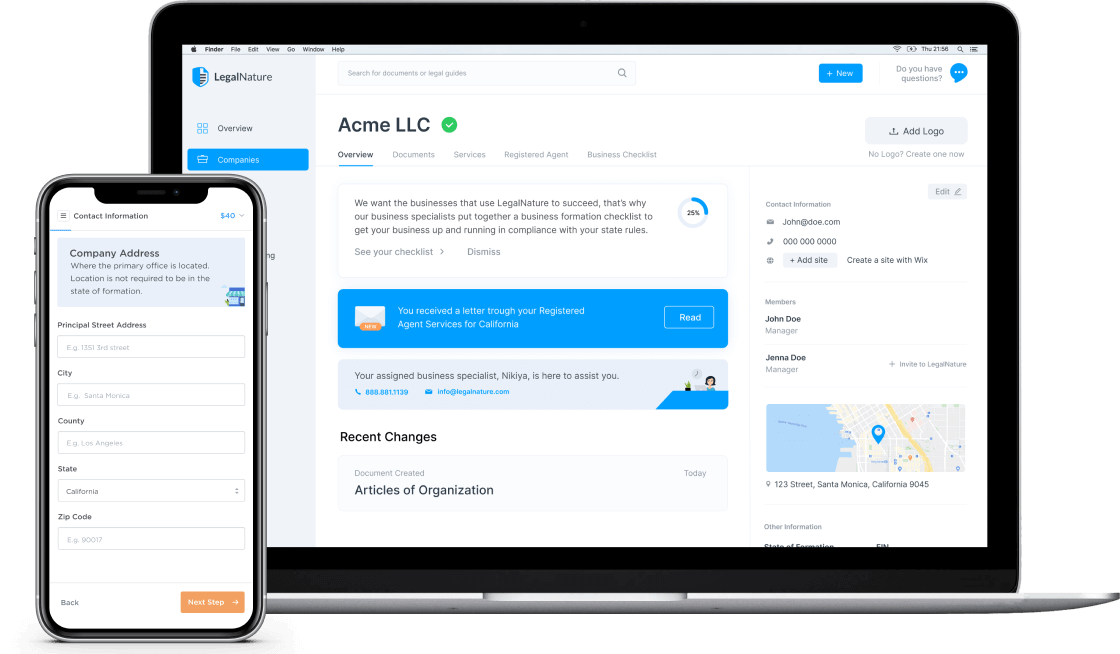 Fast & Easy
Quickly create new documents or business services.
Safe & Secure
Your documents and information are always kept private.
Reliable & Trustworthy
Over 3,000 five star reviews from our customers.
Access Anytime
Everything you need, directly from your dashboard.
Popular Business Resources
Ready to get started?
No matter what business you want to start, we got you covered. Start your business now and engage in your entrepreneurial future.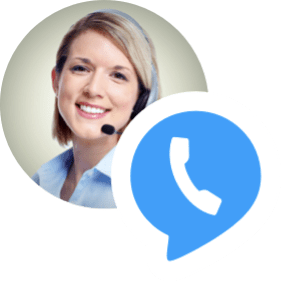 Do you still have questions?
We're here to help! Don't hesitate to contact us.